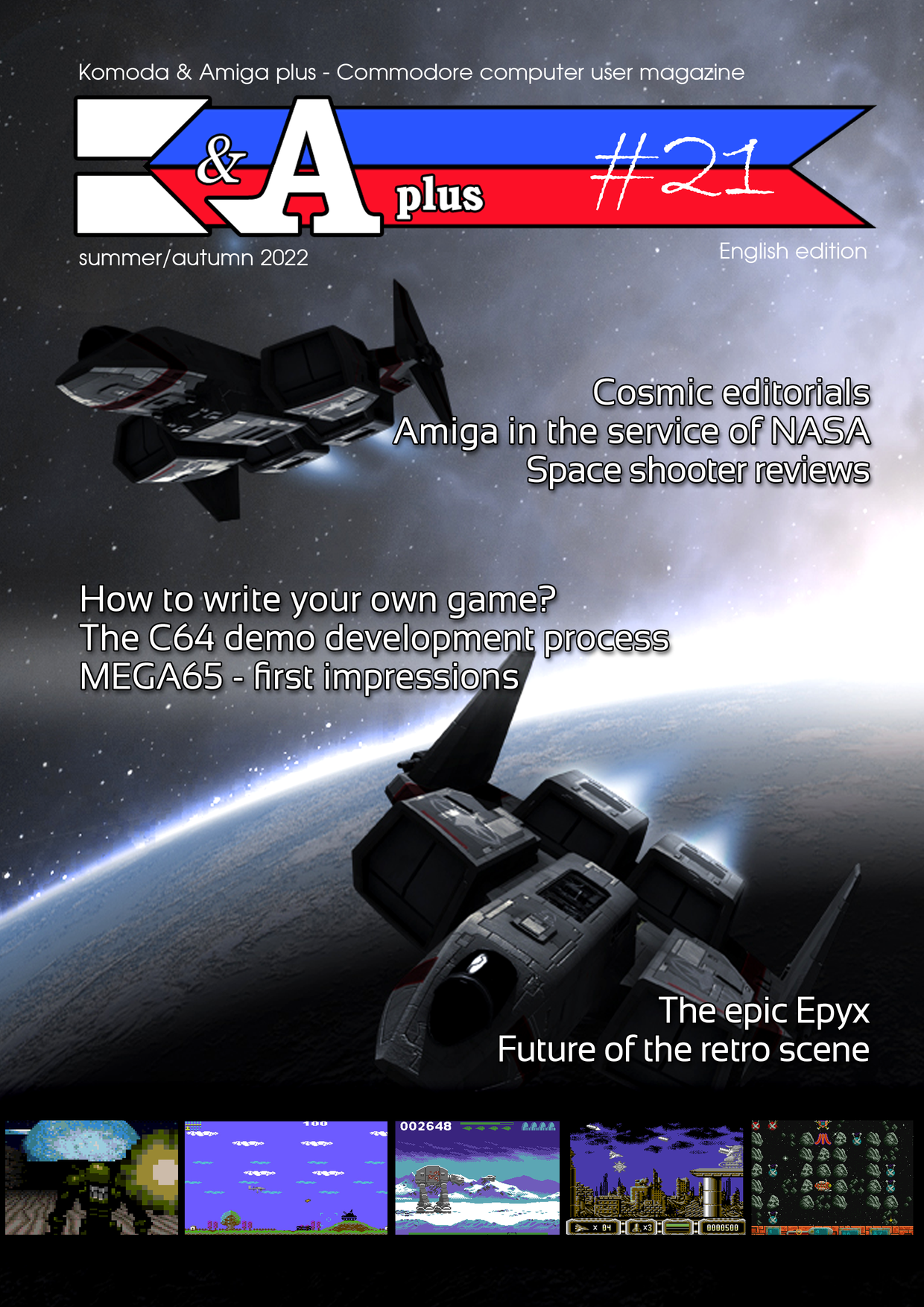 Issue #21 is out now!
(Summer/Autumn 2022)
Star Wars: Empire Strikes Back
Commodore in space
Enforcer: Fullmetal Megablaster
Get More Diamonds
Star Trek: games reviews
Jovian Moon Lander
Wormhole
Rigel Attack
Mob City
Bruce Lee Anniversary Edition
Strike Back
Tutankham
Subsonic
How to create an own game?
The epic Epyx, pt. 1
Ball and Chain
Demoscene by Wacek, pt. XI
Trek War
XC=Basic coding guide, pt.2
MEGA65. First impressions
Alien Breed
Alien Breed 3D Demo Hack
UFO: Enemy Unknown
B.A.T.
Emulation Zone: Kick Off 2 Online
Atarenium Falcon
What is an Amiga in 2022? pt. 2
A500 Mini – Amiga in a keychain
Junior`s Great Adventure
Shuttle: The Space Flight Simulator
PiMiga
Wing Commander
Duckstroma
Amiga on NASA`s service
Console Zone: Uridium 2 CD32
My very own floopy battles
Gallery: Space
Memories of a lazy player
Pub chat: space shooters reviews
Talking Heads: Future of retro. Prophecising.
On another subject
Comics: Heavy and Metal on Mars
Johnny presents: Bronisław Cieślak