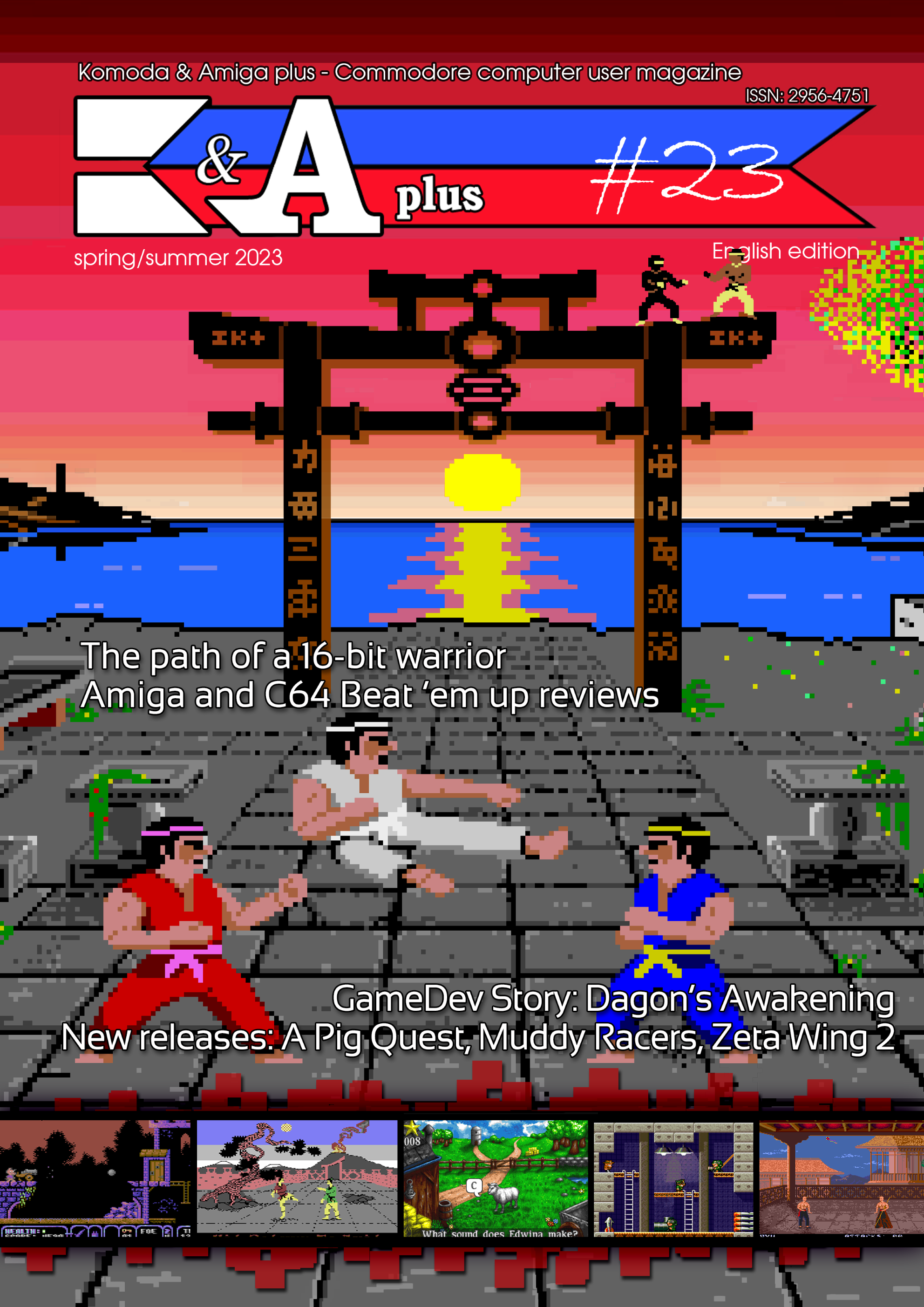 ISSUE #23 available now!
(SPRING/SUMMER 2023)
Ninja
Terrestrial
Zeta wing 2
GP Cars
Targ
PET Panic!
Missle Defence
Muddy Racers
Lester
Tai Chi Tortoise
GameDev Story
Gallery X'2023
XC=BASIC tutorial vol. 4
SpritePad
Balls lika a Frog
We beat on C64
Interview Alf Yngve
Review of fighting games for Amiga
Street Fighter from the inside
Way of the 16-bit Warrior
Mortal Kombat. Secret blows
4D Sports Boxing
Agonman
Geo Quest 2
Franko


Talking Heads
Cover Disk: GO8BG #9
artificial human?


Dice and pencil: Challengers!
Johnny presents: Emilcin 1978
Is the scorpion dangerous?